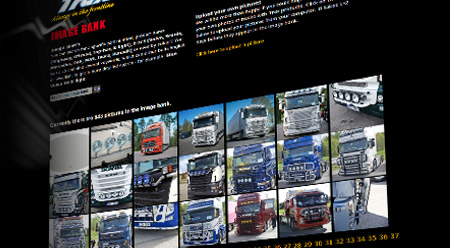 Many fancy pictures to look at.
Have you missed our image bank who is available under the Trux + menu? Here you will find pictures of all our products mounted on the most European truck brands. The image bank is also in sync with the configurator Create your own Trux so you can quickly see how a product looks like when it's mounted on your car.
You could also upload your own pictures to the image bank – try it yourself >
Please contact us at Trux directly if you wish to receive more information:
info@trux.se or +46 651 768 580.