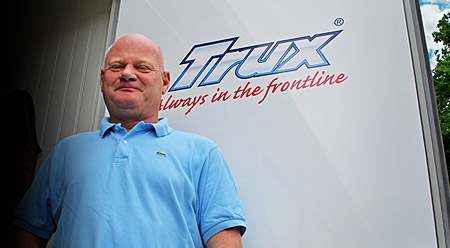 Reinforcement from Henrik Guldager.
Trux AB in Sweden, producers of light bars and front protectors of aluminium for heavy trucks, strengthens its distributor network in Scandinavia with a very well-known figure in the industry – Henrik Guldager from Aalborg in Denmark.
Haulage contractor Henrik Guldager is established throughout Europe due to his stylish exhibition trucks and he has won the Nordic Trophy award seven times, which is so far unprecedented.
Read the full press release here >
Please contact us at Trux directly if you wish to receive more information:
info@trux.se or +46 651 768 580.