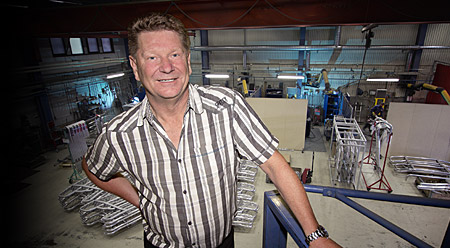 Large order for Tanzania.
Africa continues to be a successful market for Trux, recently a large order for 175 front protector units has been received from Tanzania.
Earlier this year Trux delivered a large order of aluminum front protectors for heavy trucks to Tanzania. Now it's time for another shipment to Africa, but this time around it is more than three times as many front protections that are going to be delivered.
One of Tanzania's largest transportation companies has placed the order, which is one of Trux largest since its formation in 1986. 175 front protectors for the truck brands Mercedes, Scania and Volvo will be produced during the summer and then shipped to East Africa in the fall.
Read the full press release here >
Please contact us at Trux directly if you wish to receive more information:
info@trux.se or +46 651 768 580.