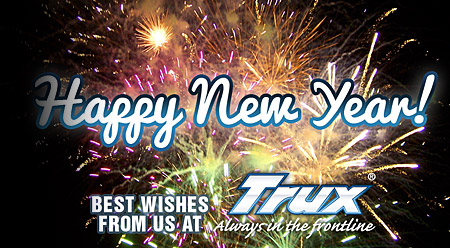 Happy holidays!
It has been a very exciting 2013 but now we are ready for an even better 2014. We wish our customers, partners and all other stakeholders a happy new year.
The office is staffed during the first week of january, so you are most welcome with your order!
Please contact us at Trux directly if you wish to receive more information:
info@trux.se or +46 651 768 580.