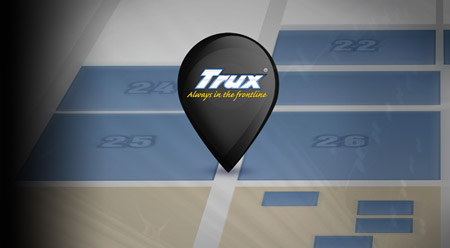 Time for IAA in Germany.
From the 24th September to 2nd October, Trux will be represented at the IAA – the world's largest trade fairs for commercial vehicles in Hanover, Germany.
For eight days Trux and their demonstration trailer will be at on one of the world's largest commercial vehicle trade shows in Germany – IAA.
The German market is in terms of sales an important puzzle piece for Trux and after the new distributors in Germany, Jumbo Fischer, took over the wheels they have boosted the sales. One of the steps to become even a stronger brand in Germany is to be present at the influential IAA fair.
Read the full press release here >
Please contact us at Trux directly if you wish to receive more information:
info@trux.se or +46 10-483 89 90.