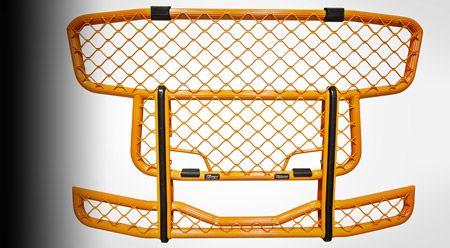 The front protection A92-1 is ready for delivery.
To all Reanult T owners – our new Highway-front protection is available for your new truck. As with Trux other products, these are also produced in aluminium for minimal weight but without compromising on safety. The front protection Highway protects the truck's sensitive parts in a collision and eases the costly consequences. The product is supplied as standard in Airflow profile, but also comes in a smooth profile.
More pictures of Highway >
Do you like the color? The lacquer is called RAL 2008 matte orange and will soon be delivered to our distributor in Norway.
Please contact us at Trux directly if you wish to receive more information:
info@trux.se or +46 10-483 89 90.