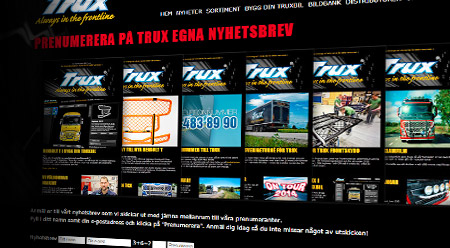 Subscribe to our newsletter.
At regular intervals, we will send out our newsletter to our subscribers. If you don't want to miss the latest Trux news, fill in your name and email address at the top of the page and click "Subscribe" and you will be assured that you will get the next mailing.
You can also find the subscription form here >
NOTE: The newsletter is only available in Swedish.
Please contact us at Trux directly if you wish to receive more information:
info@trux.se or +46 10-483 89 90.