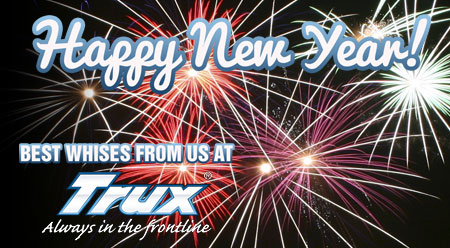 Happy holidays.
Our 2015 has been a very good year, but we know that 2016 will be even better, including small jubilee (more details later).
We wish our customers, partners and all other stakeholders a happy new year.
The office is staffed all weekdays, except new years eve, warm welcome with your order!
Please contact us at Trux directly if you wish to receive more information:
info@trux.se or +46 10-483 89 90.