FRONT PROTECTOR & SPOTLIGHT BAR

Trux developed the original front protection in 1986. Today it has evolved into a wide range of safety and styling equipment for heavy trucks. Trux AB's products are sold in Sweden through truck dealerships and on the export markets through independent distributors.
OUR PRODUCTS

The unique properties of aluminium combine strength and flexibility together with environmental factors which, in addition to their low weight, create strong, flexible products that are uniquely tailored for the manufacture of each truck.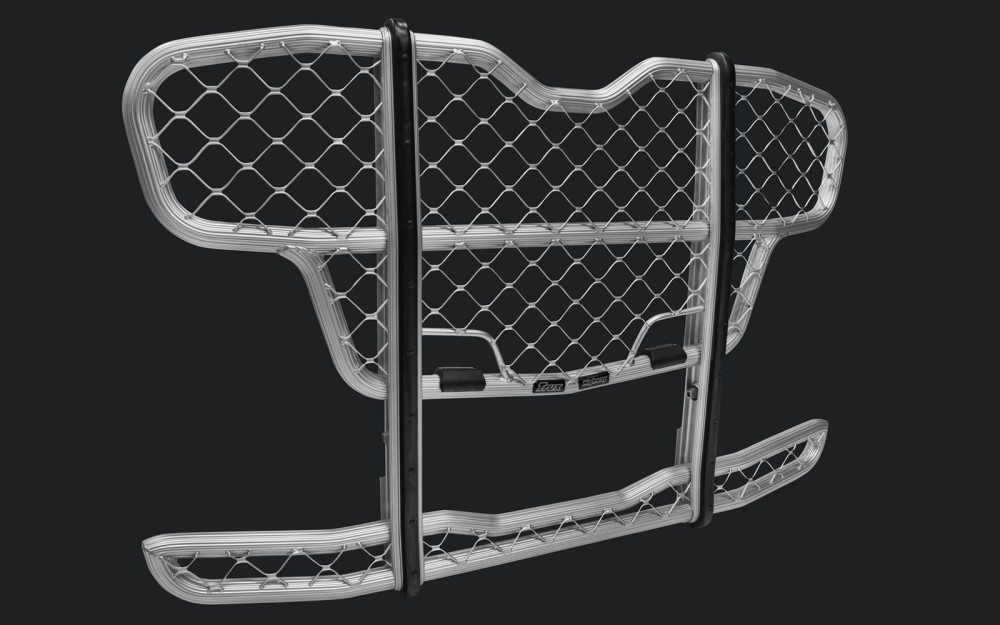 Trux Highway
Trux Highway is developed to increase saftey and to protect exposed parts from being damaged. Its lower position on the Truck provides a traffic safety "Front underrun protection", and equips your vehicle with a customized look with an attitude.
Trux Offroad
Trux Offroad is designed with a belly clearance, making it advantageous to mount on Trucks for forest and contract transportations. The Front protection provides extra safety when driving and protect the most exposed parts and with an image increasing appearance.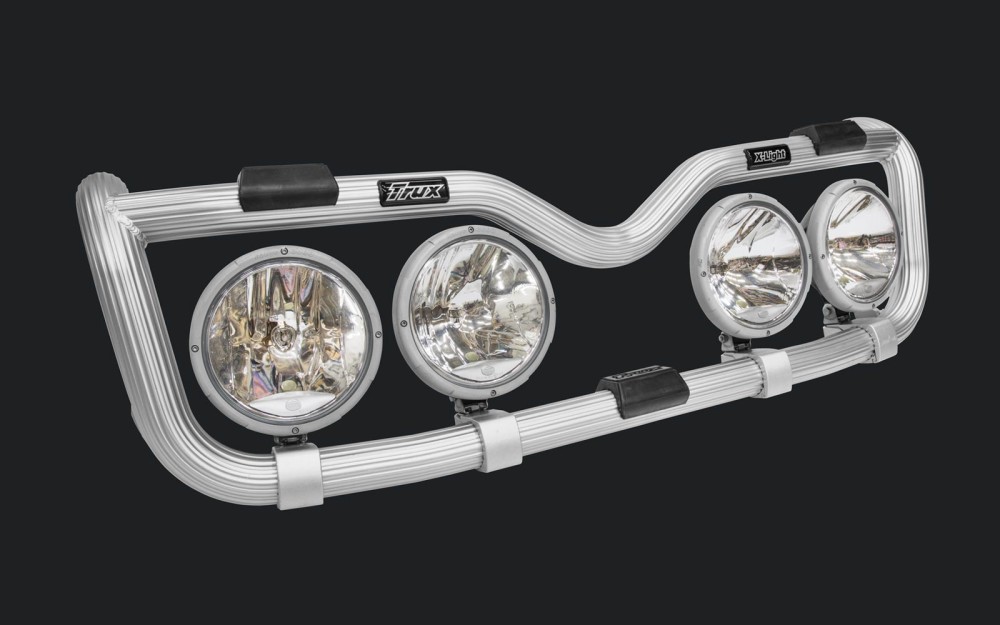 Trux X-Light
Trux X-Light allows four (4) extra lights to be mounted with concealed wiring. An extra bonus is the special designed foot step allowing the wind shield to be easily reached and cleaned efficient, without use of an extra ladder.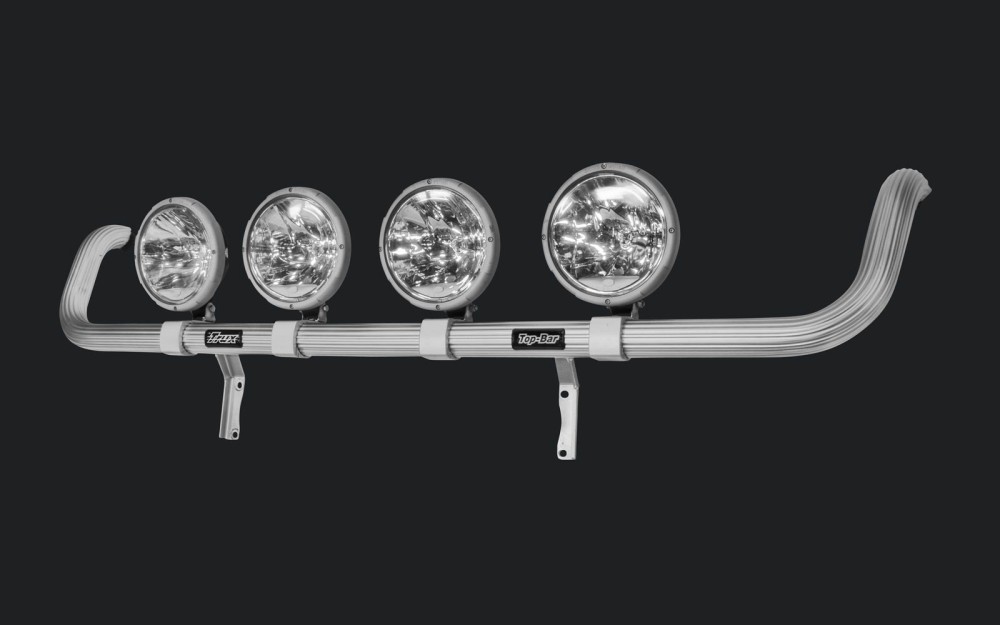 Trux Top-Bar
On a Trux Top-Bar a number of different type light sources can be attached such as extra lights, hazard lights and Roof signs. Trux Top-Bar gives you the ultimate flexibility allowing you to complement over time and in according with your upcoming needs and preferences.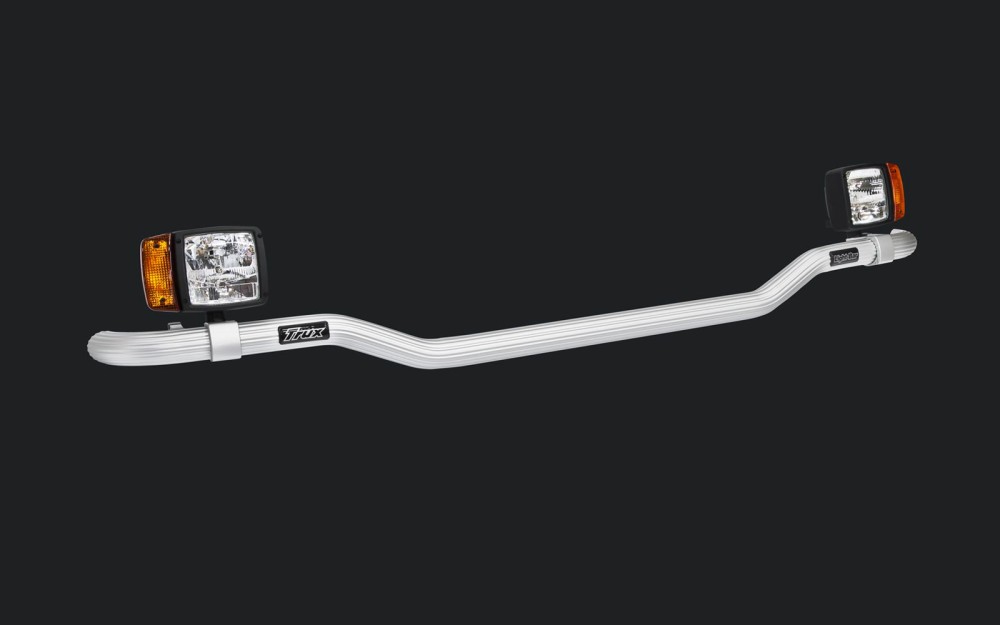 Trux Light-Bar
Trux Light-Bar is perfect for vehicles equipped with snow plough or other front attached accessories. On the high positioned Light-Bar, the plough lamps can be attached as a replacement for the originally mounted lights when clearing snow.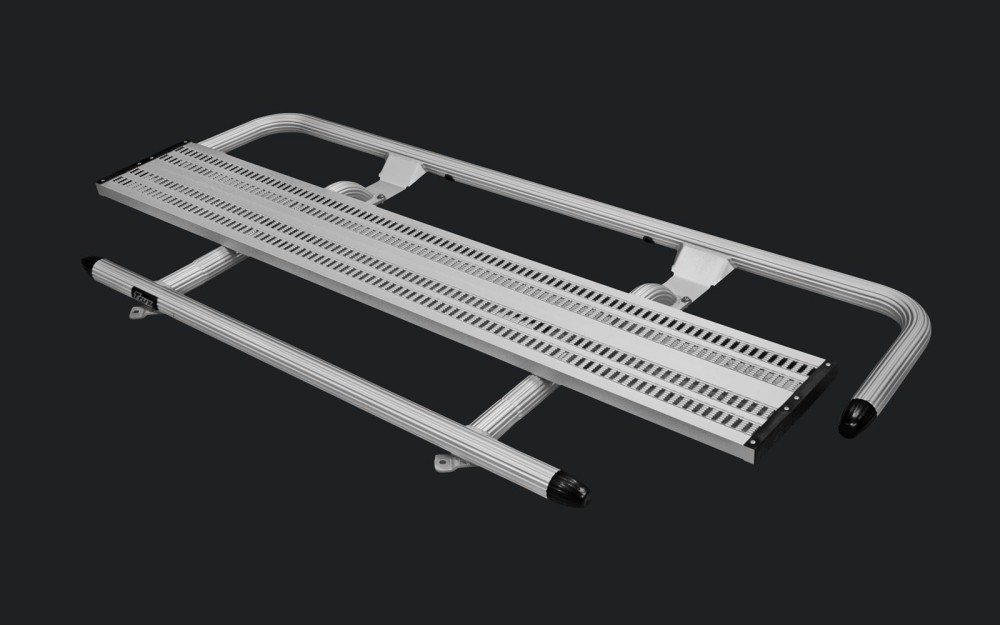 ADDITIONAL ACCESSORIES
We also have a range of additional accessories such as Sideliner, Safety-bar, A-frame, roof mounting, U-Bar and more.
CREATE YOUR OWN TRUX
Customise the front of your truck. Choose your cab model, and then try out how it looks with a front protector, a top spotlight bar or a front spotlight bar, then experiment with the range of colours for each item.
NEWS

SUBSCRIBE TO TRUX NEWSLETTER
Sign up for the newsletter that we send periodically to our subscribers. Fill in your name and your email address and click "Subscribe". Sign up today so you do not miss any of the latest news! (Only in Swedish)